Elevate Group Staff : Dec 2, 2019 GainesvilleSales.com
(Gainesville, FL) – The former Boys & Girls Club of Alachua County SE Building located in Lincoln Estates has received new life as it has transitioned into a church and community center. Gainesville Vineyard purchased the location from the B&GC in 2018.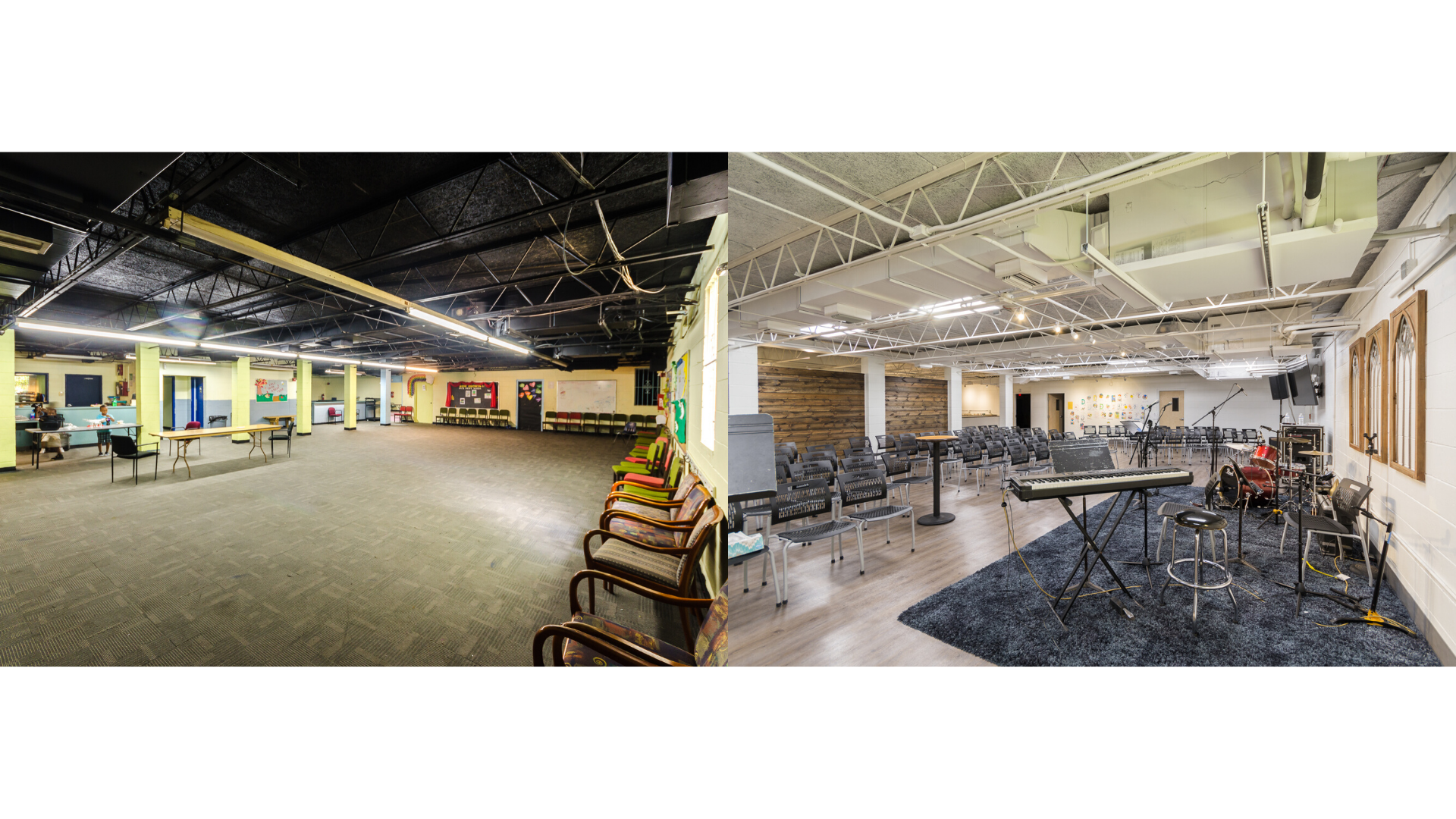 Prior to the sale, the location was servicing about 70 local children for after school care. "The facilities were not in good shape and our organization did not have the resources to bring the location up to standard," said Vincent Hampton, who serves on the Board of Directors for the Boys & Girls Club and was also the Realtor® who brokered the transaction. "We decided on a strategic move to transfer all programming to an existing nearby location in the Woodland Park community, and actually saw an increase in the number of children that we were serving." Once the B&GC had moved the after school program to the new location, the board voted unanimously to list the location for sale.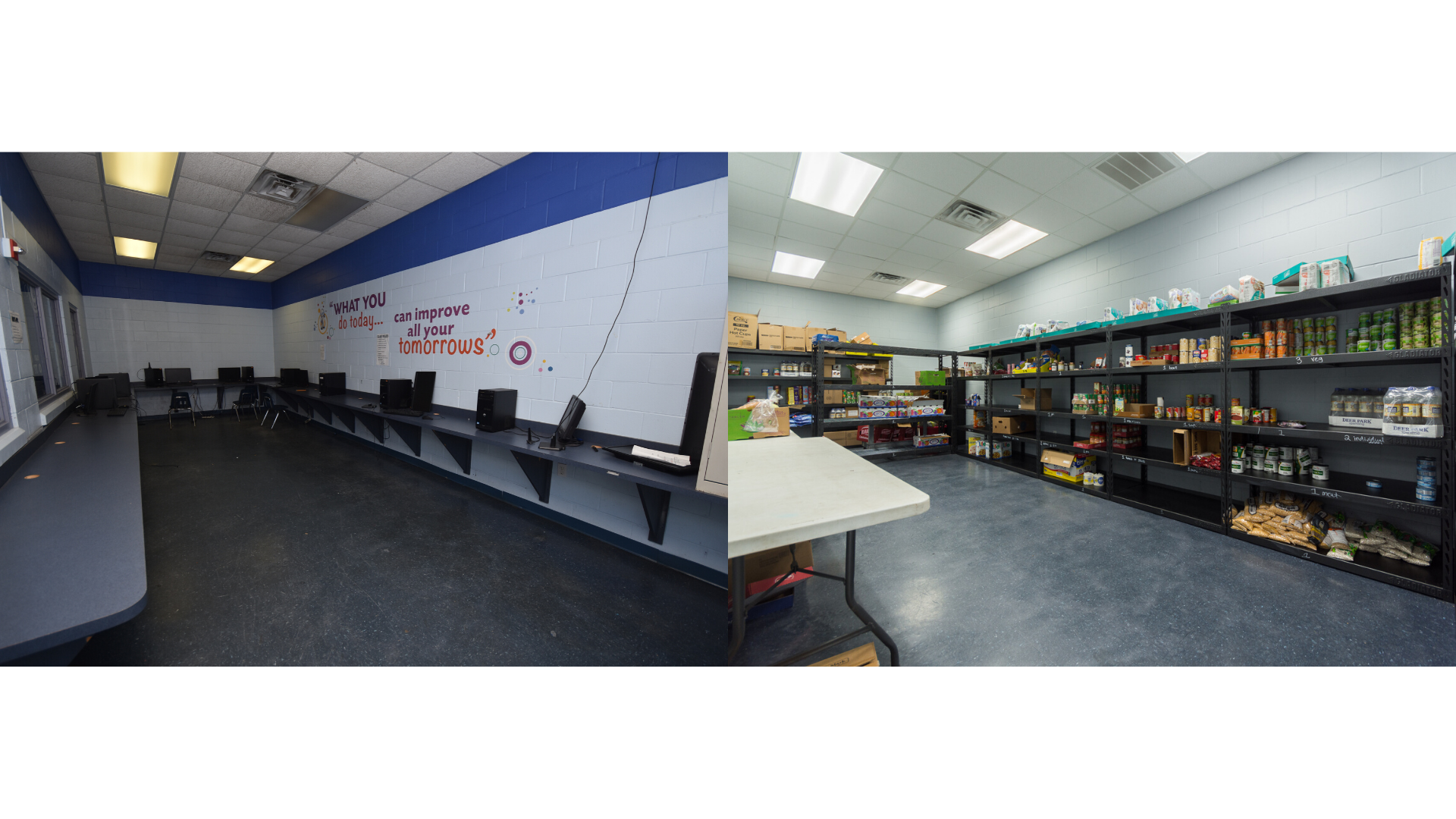 "Within about 48 hours of our team listing it for sale, we received an inquiry on social media from a leader of the Vineyard Church expressing an interest in the property," stated Vincent. Shortly after viewing the space, the church's board decided to move forward with the purchase of the SE B&GC. They had plans to transform the building into a church and to also continue serving the local community. In addition to regular church services, the church launched Gainesville Bridge which is the church's community outreach arm. Currently they run a bi-weekly food pantry and plan to launch a tutoring program in early 2020.
"We're excited to see what God will do in this new chapter in the Vineyard's history!" said Michael Raburn, Pastor of Gainesville Vineyard.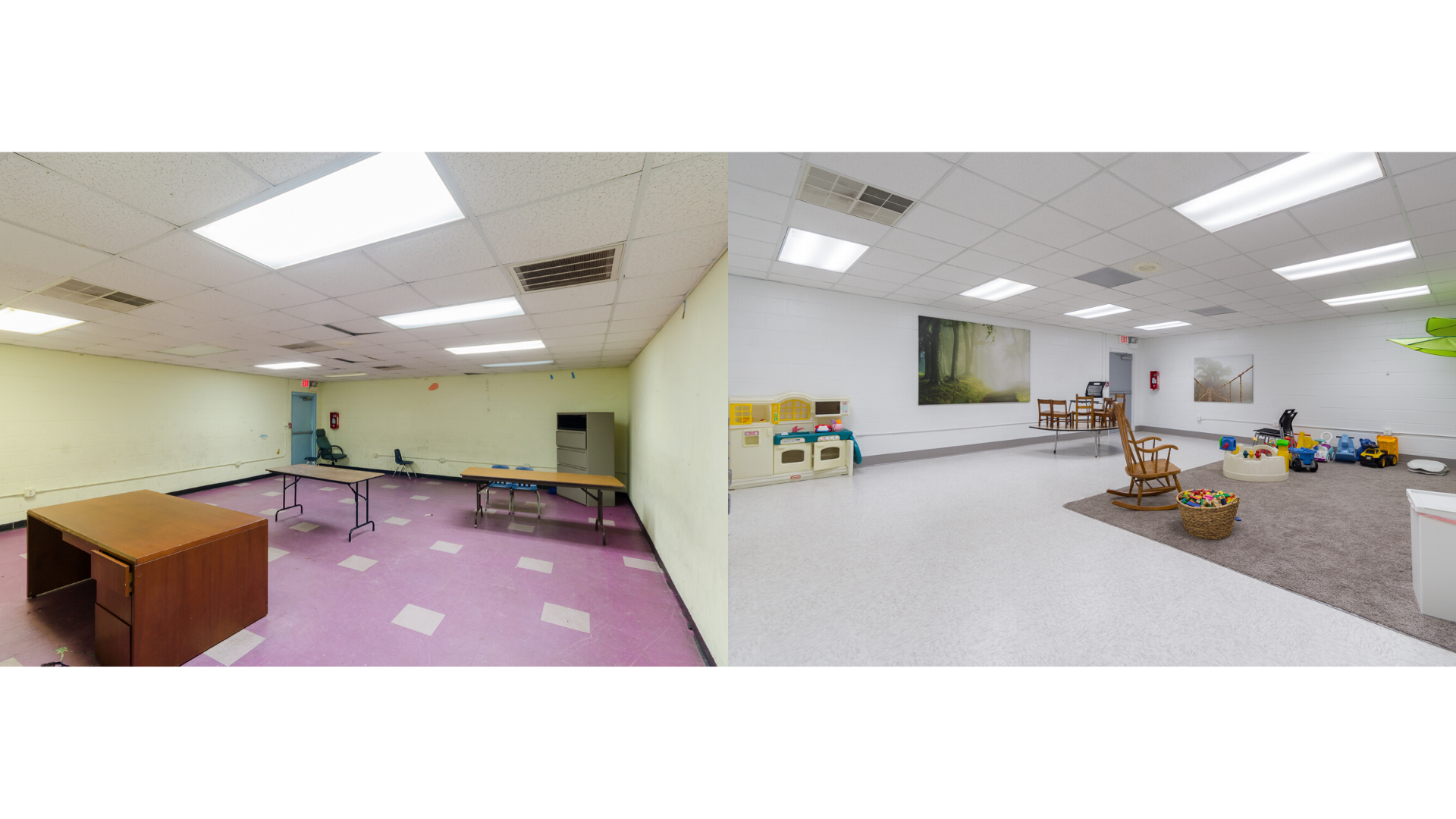 If you or your organization would like to get involved and support Gainesville Bridge on their mission to uplift families in our community that need us most please see additional information below:
Donate:
https://www.gnvbridge.org/holiday-campaign
Volunteer: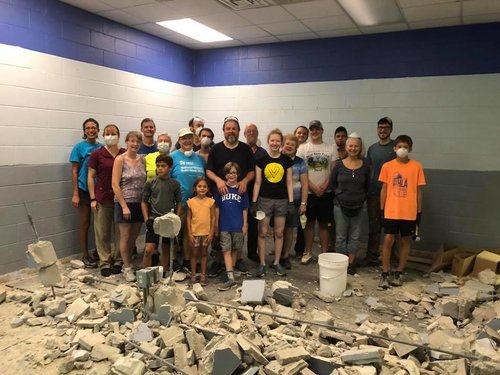 See more transformation pictures below: